Crafting Digital Excellence
Elevate Your Online Presence with Our Web Design & Development Mastery!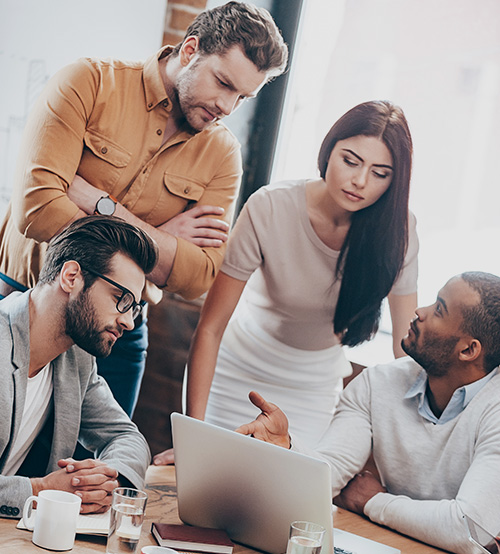 Best Website Development Company Dubai
Heiz Marketing claims to be a top-notch and best website development company Dubai, UAE. We design highly creative websites that will make your business stand out from the crowd. Professional & well experienced team. Build the right digital identity & increase revenue.
Grow your Revenue with a User-friendly website. Our passionate, creative, and devoted web development team combines quality UI/UX designs with effective web solutions.
We, not only understand our clients' needs but also help our clients' to take their ideas to the next levels with all our expertise. We are one of the most highly-recommended web design companies in Dubai, and when you choose us, you will understand why we say so.
We offer wide range of digital marketing and website solutions to our clients.

Heiz Marketing is known to be the top-notch and best website development company Dubai, UAE. Heiz Marketing offers a wide range of affordable design and development services in Dubai.

We at Heiz Marketing provide quality web solutions for your ecommerce needs. We can help give you an easy-to-navigate online store that serves that justifies the user journey.

Use real-time intelligence and customer signals to deliver personalized experiences. Heiz Marketing claims to be one of the best digital marketing company in Dubai.
Check Our Amazing Work We Have Done

We Help Transform Your Digital Brands
With our expertise, we revamp your digital brands, crafting engaging online identities that captivate audiences and drive lasting success.

Our Mission
We empowers businesses in the digital age with innovative digital marketing solutions.

Our Vision
We aspire to lead the digital marketing industry with creativity, performance, and client satisfaction.
What Our Clients Are Saying About Us
Team Members We Have in Our Agency